this is the 3rd season i've been studying and photographing these little scutters. they can be a real challenge. getting good shots of birds that are smaller than the focus point in your camera makes for some good practice too. :bl:
got 3 breeds yesterday morning.
the rufus male
one of the toughest as they are just real leary around people. a littel soft but still a good shot.
the allen's female
nearly indistiguishable from the rufus female except by very knowledgable individuals. thanx to my camera equipment, time and lots of photos, i got to be one of these folks this year.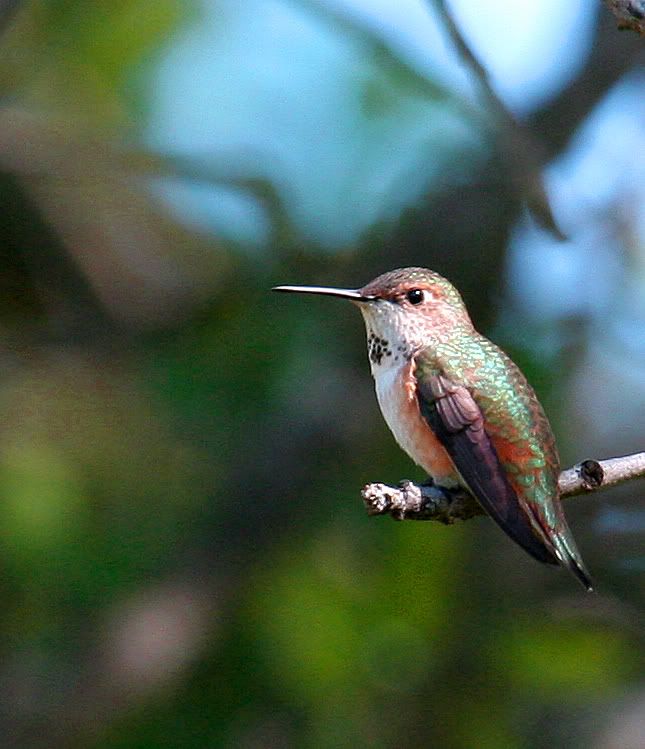 and the common but still quite delicate and beautiful anna's female.