hummers of the season
the rufus have moved on up north for the summer but i did get some pretty nice shots while they were in town. we'll see them again in a few months on their way back down. we will also be sing the allen's as they take this route during the fall.
the blackchin have just started showing up so its a case of one breed leaves and others take their place.
i 've got some decent bc female shots but with the male it is hard to get his gorget(throat) color to show as the light has to be just right. but he is next on my list.
for your enjoyment!
rufus female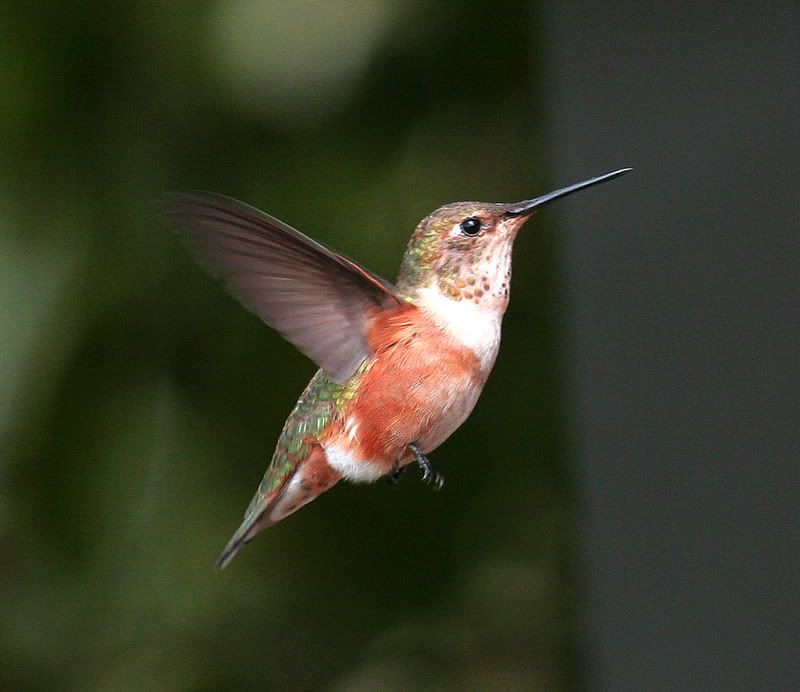 rufus male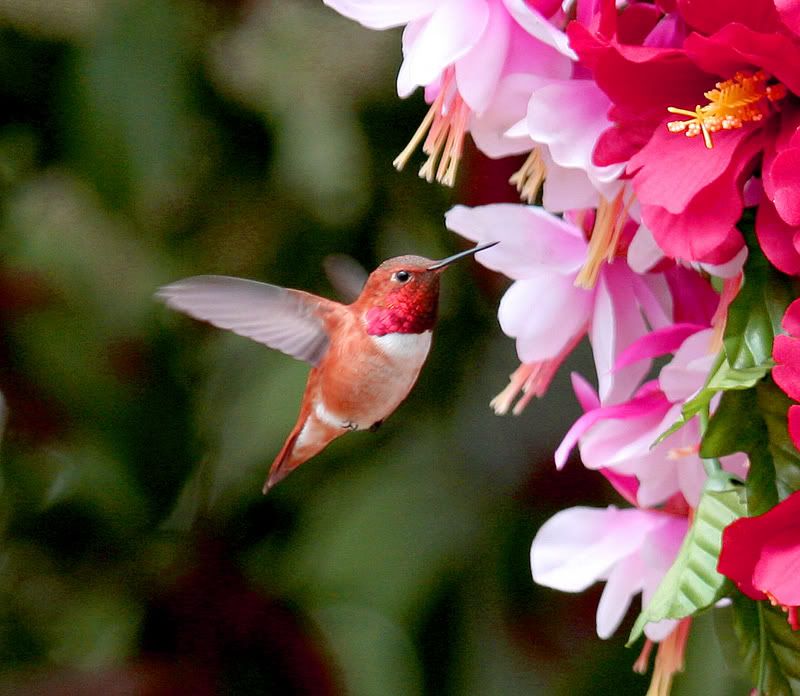 anna's male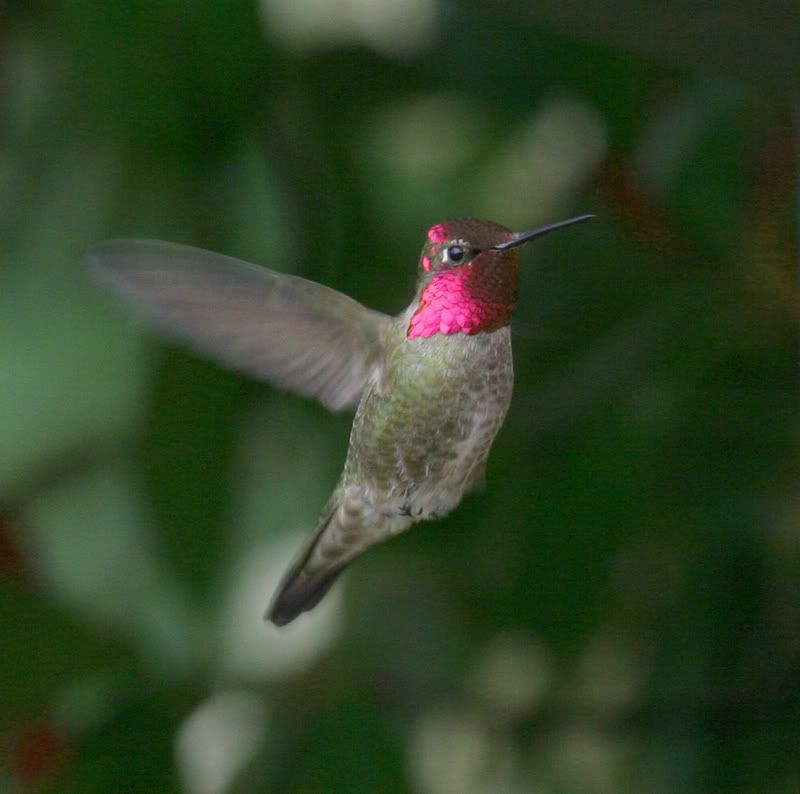 rufus female and anna's feamle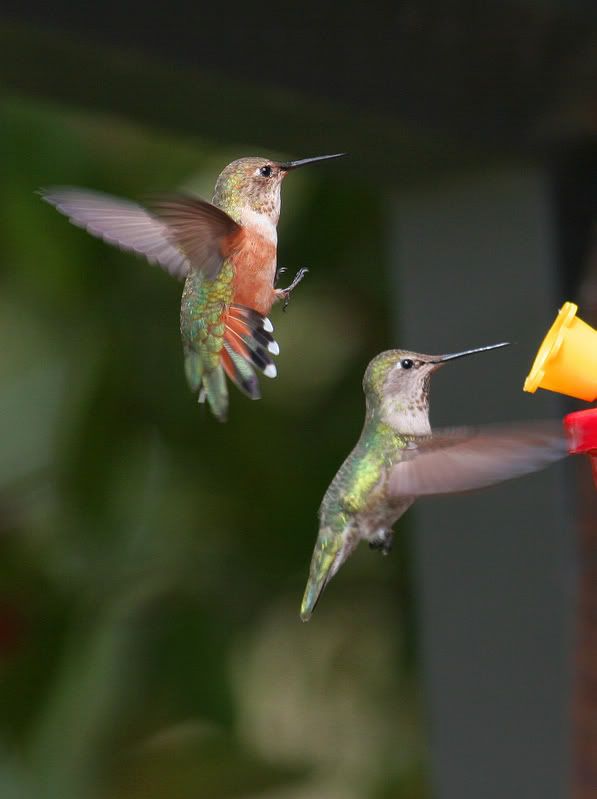 caliope male - smallest north american bird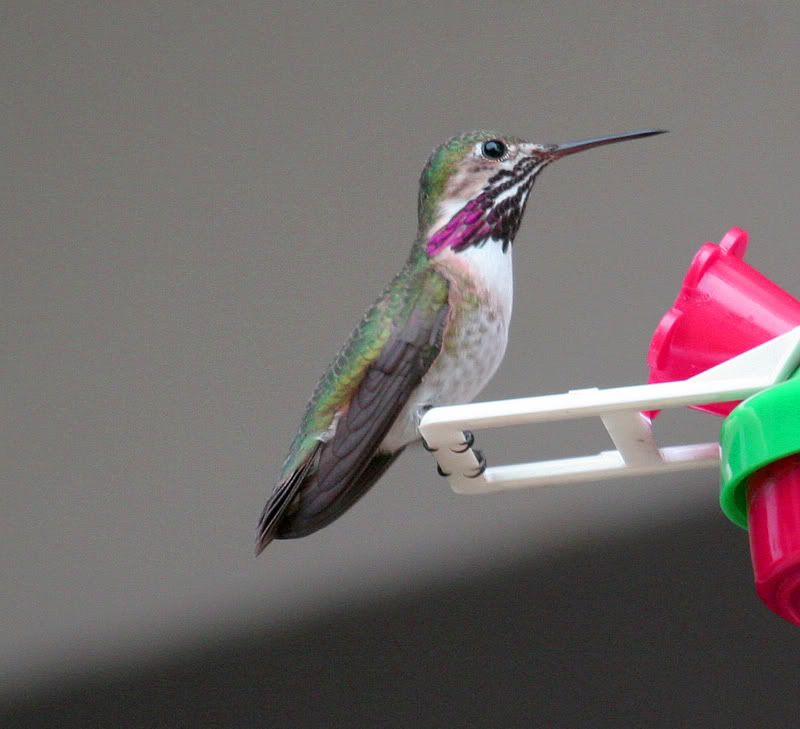 blackchin female