Here are a few more shots from the Cincinnati Zoo. Great place for photography.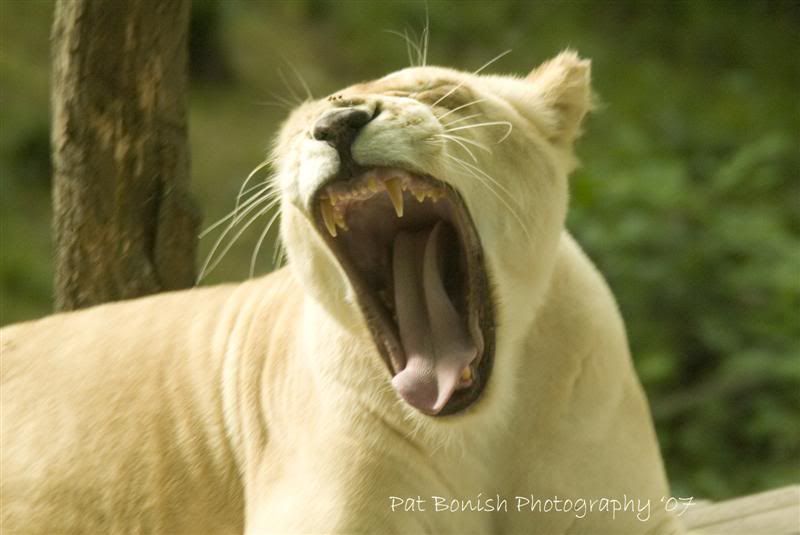 Canon 1D with a 28-300 f/3.5-5.6 shot at 300mm with a 2x extender. This is one of the White Lions who was the cause for Sig Freed and Roys career ender.
This Bald Eagle was eating a rat for dinner and you can see the blood on its beak! This was one of those once in a lifetime experiences for me. The zoo had closed and we were walking out when I said, "Hold on, lets see if the Eagle is out" We had gone into the encloseure earlier in the day, but it was sitting where we couldnt get a clear shot.
Settings were same as White Lion
We have tons of shots on our Gallery -
http://www.everymilesamemory.com/galler ... temId=6394
Thanks
Pat
http://www.everymilesamemory.com