Obviously this Gorilla didnt like the big white lens of a Canon pointed at her. My husband and I spent the day at the Cincinnati Zoo and filled a few Compact Flash Cards with great shots.
This was one of my favorites because of the humorous suggestion of the Momma Gorilla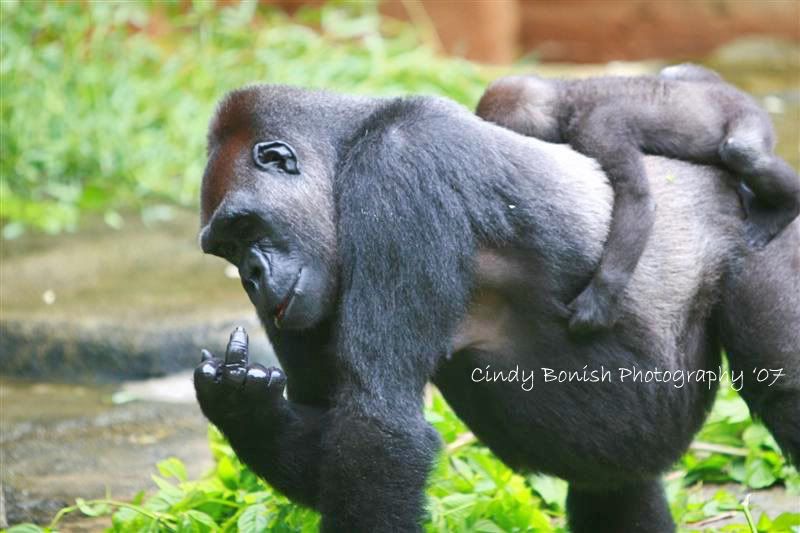 Canon 30D with a 70-200 f/2.8 at 200mm
This one I'm really proud of because it was hand held through the glass!! When we got back to the computer and realized how crisp it was, I had empressed myself...LOL
Canon 30D, 70-200 f/2.8 at 70mm 1/6th of a sec.
Does anyone know the name of this cat? We've been trying to find it, but have had no luck.
Thanks
Cindy Bonish
http://www.everymilesamemory.com