Traveling through Tucson the other day, a Coyote ran out in front of us on one of the back roads. While I was swerving and locking up the brakes, Cindy was already grabbing the camera.
This was shot with a 30D and a 28-300L @300mm. It was about 25yrds away from us and I really wish the road we were traveling on would have had a shoulder so I could have pulled off to wiat and see if I could get some better shots or at least throw on my 2x extender.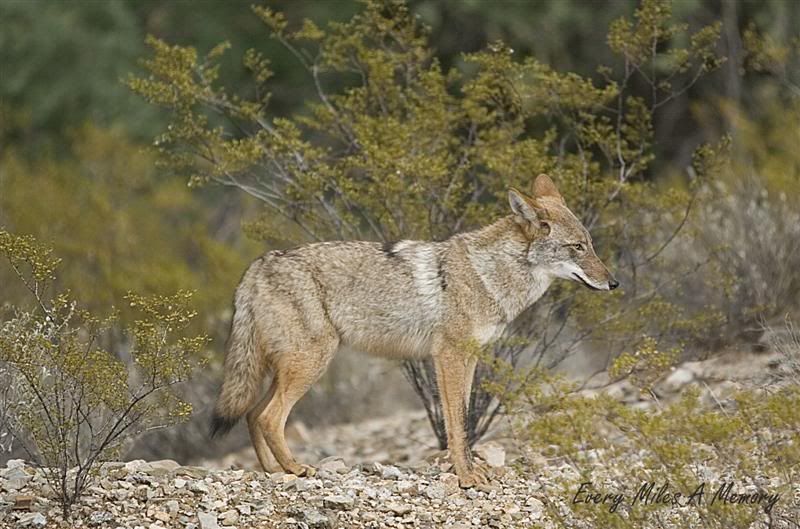 This first one the wind was blowing pretty stiff and it had its head tucked down into the wind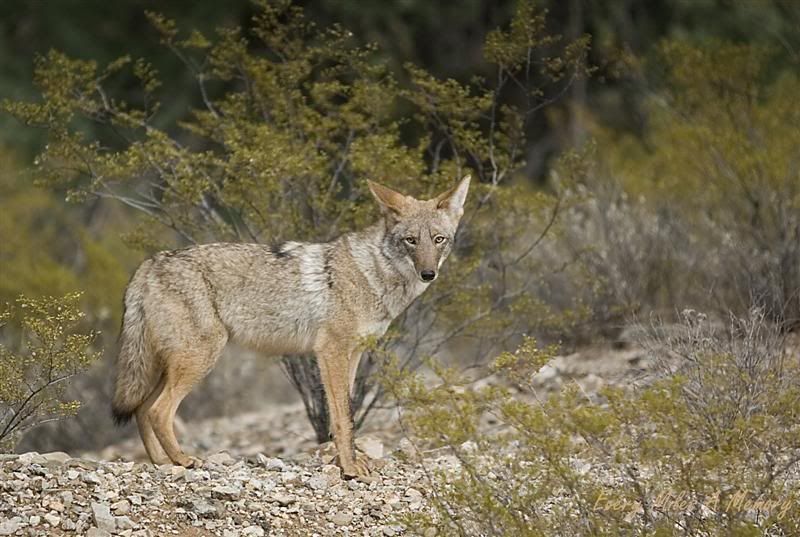 The second one, it looked right at me for a few seconds before running off into the scrub brush. I know they're nothing compared to Gordon's or Irrigators work from outwest, but it's my first clean shot of a coyote, so I was pretty proud.
Enjoy
Pat
www.everymilesamemory.com