My niece was in a Cheerleading Competition last week so I brought the cameras along to see if it would be any fun photographing.
I caught a few cool shots that I thought I'd share. At least these were the ones she said she like the best.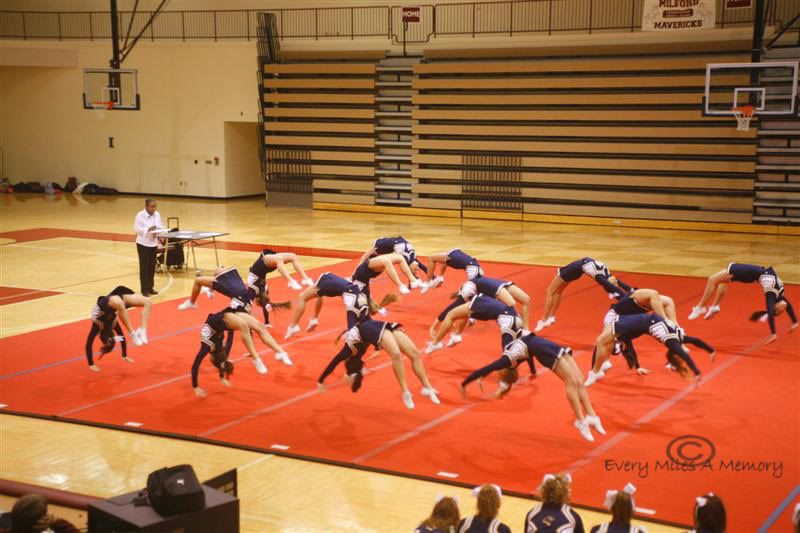 We liked that the whole squad is in the air at the same time. Probably the reason her J.V. Team even beat the Varsity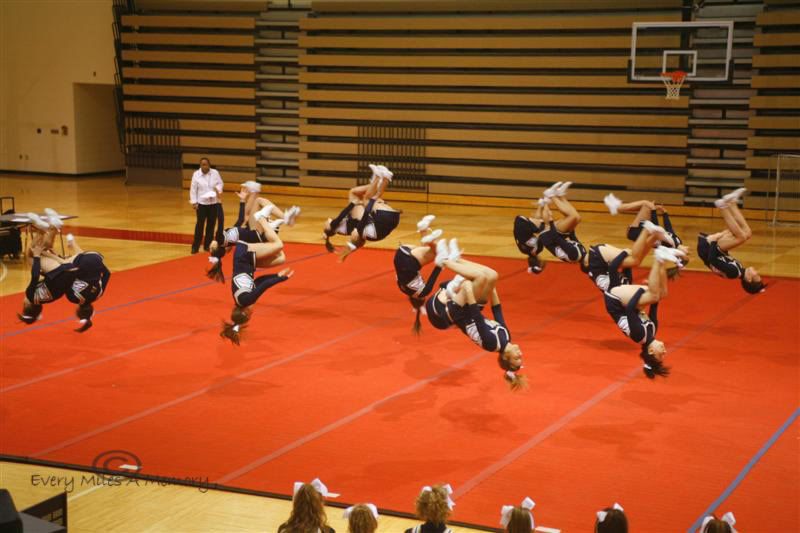 Same thing here. The whole team is almost perfectly aligned in the air together
This one is my favorite. My neice, Courtney is the one in the air. Like everyone else in our family, she's the smallest one on the team, so of course she's the one who gets thrown in the air. I liked that she can brag that she's higher than the basketball net!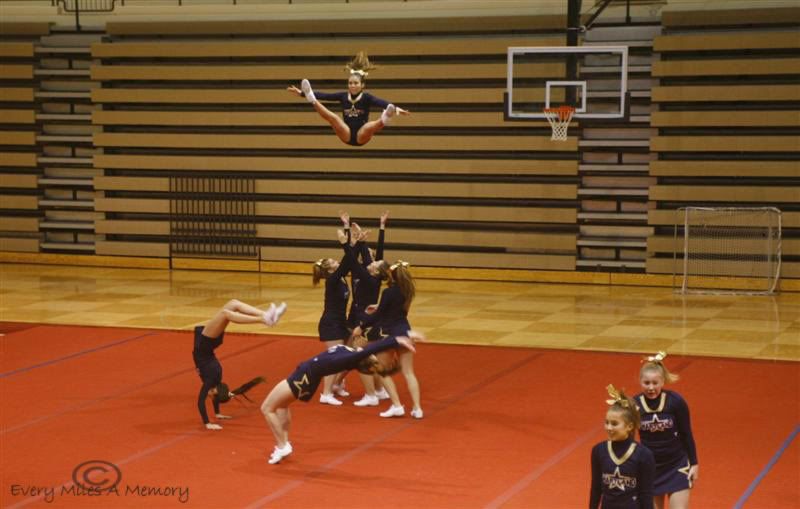 It was fun for my first time shooting this type of event and she was thrilled with the pictures to show off to her friends.