Normally I wouldnt show a behind the scenes shot like this, but thought it might help a few of the newer photographers who are on the forum.
We were out shooting a few days ago and watched a Osprey fly over us with a fresh catch in its talons. Before we could get a shot, it landed on a fence and sat picking at it only about 20' from us.
Cindy had a 70-200L lens on her 30D and we were afraid that if we moved back so she could get the entire bird in the frame, it might scare it off. So we were left with the bird being too close for the bigger lens we had on the camera body...Oh the pains us photographers go through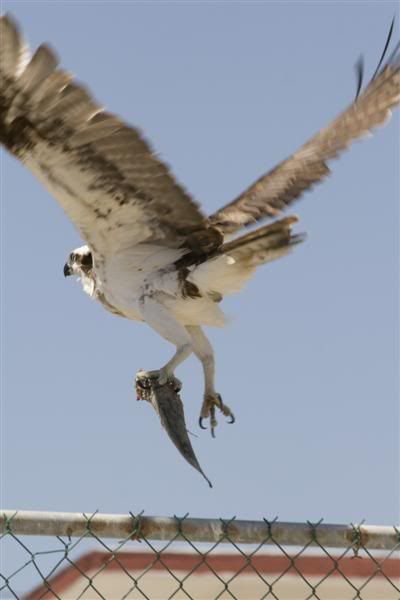 So she sat with the focus locked on the bird and waited for it to take off.
She snapped about five shots real quick, but the best one still had the fence in the shot.
I put the image in CS2 and just cloned out the fence with the clone stamp tool. Final result was a cool shot that looked like she captured it up in the air.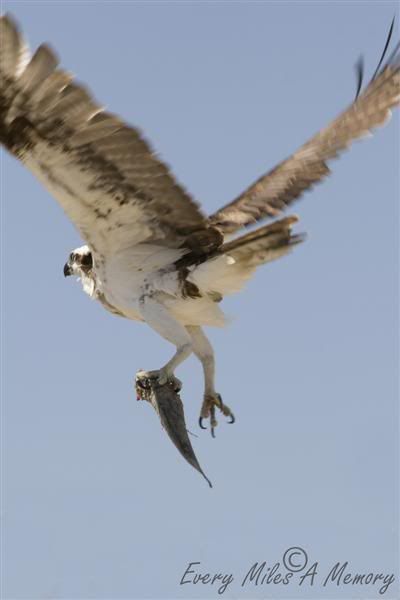 Sometimes the finely tuned crop can make all the differance and save a otherwise unappealing shot