Cindy and I have been talking back and forth about the differance between her 30D and my 5D. Numerous times does she complain that her settings are different when compared to the exact same settings of my camera
This morning we were taking pictures of the Tufa's on Mono Lake in Northern California, and we decided to do a little experiment.
I set up the tripod and put my Canon 70-200L lens on the tripod with it's lens collar. I set the lens to 70mm, and took a shot with my 5D.
Settings were 1/180th @ f/8 ISO50
I then took my camera off making sure not to move the lens or tripod. We then put on Cindy's 30D and tried to set it with the exact same settings. Probelm was at the same settings, the image on her camera was way blown out.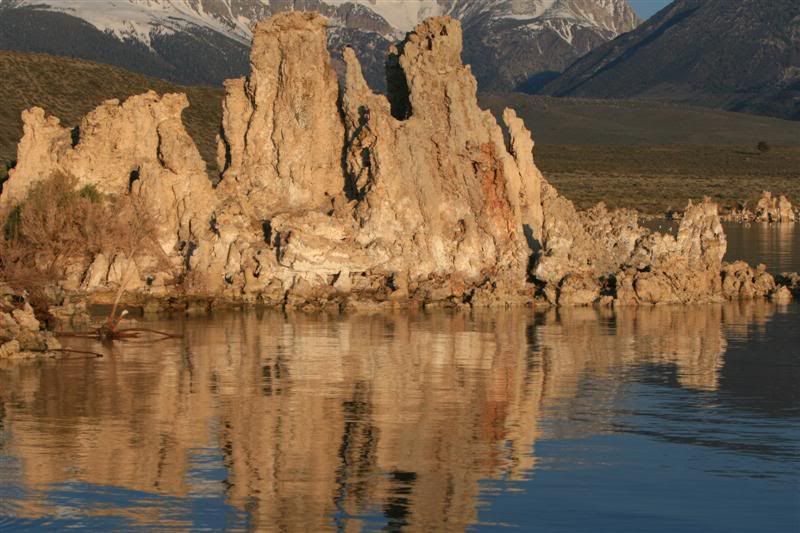 What we had to do was set her camera at 1/400th @ f/8 ISO100 to even get the image to look anywhere close to what it looked like on mine.
The biggest differance is the 1.6x crop factor of the 30D. Look at how much of a differance the full frame makes for that 70mm lens!
Both of these images are straight out of the camera with no PP.
Just thought I'd share the results of our little experiment. I know I was shocked