I was struggling to find so suitable lens pouches for travel that was not to bulky but still protective enough
to be pulled down in a backpack.
During my research i fell over the LensCoat gear made out of Neoprene.
I found there gear to be quite appealing but a bit on the expensive side.
I then made a research for the possibility to copycat there designs (Or at least come close)
The result can be found as a DIY tutorial at:
http://www.stockholmviews.com/diyph...lens_pouch.html
http://www.stockholmviews.com/diyph...lens_armor.html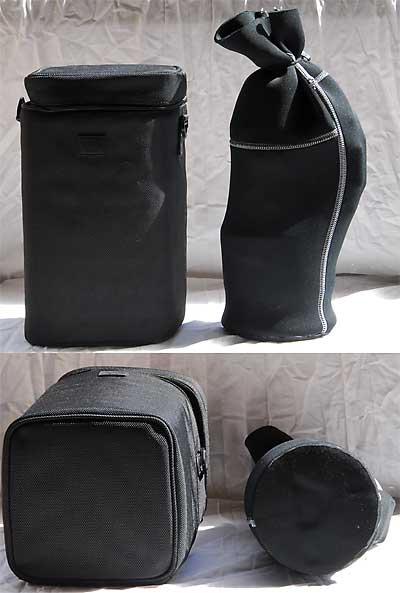 Feel free to copy