I've been experimenting with time lapse shots with my 1D and I've noticed its quite different then when I used to shoot film. With Film, I could leave the shutter open all night long and the only thing I had to worry about was getting too much light in.
The other night I sat outside and started at 30 seconds, and went to a 1 minute. I kept the F-stop at an F9 so it wouldnt allow too much light in. Then from there I went up in one minute increments up to ten minutes. Anything above the five minute mark was so grainy, the photo was useless.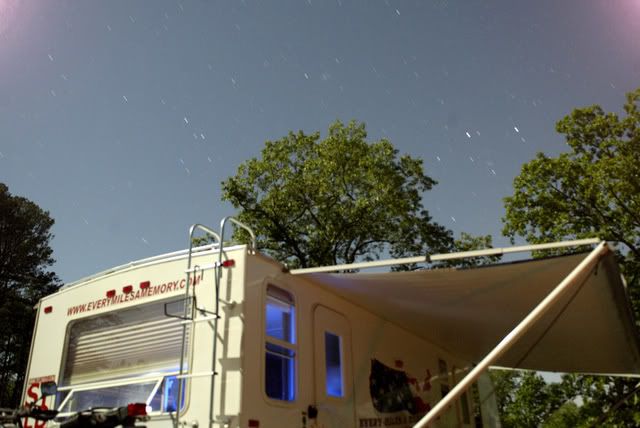 This one turned out the best at 2 minutes. You can just start to see the stars moving, but if you blow the image up really big, if I look at in on a 32" monitor full size, you can see quite a bit of noise in it.
Now has anyone found a way to get a long exposure, above the ten minute mark without having the grain take over? I used to love to leave the shutter open for a few hours and get those circular star trails around the main subject, but now with digital, it looks like thats impossible.
Pat
http://www.everymilesamemory.com