Trying to get some shots for a local magazine I shoot for, I went out to the Snowboarding Pipe and set myself up behind the rail.
In a few attempts, I was able to get a few decent shots.
For me, this was not my normal type of photography, its normally modeling or travel shots, but I found it really fun and cant wait till next season to try and get some more shots. Most of the kids I was snapping pictures of were really stoked to see a photographer taking pictures of them, and I was able to hand out a few dozen cards. I ended up selling a few shots to a few of the kids to pay for my gas money out there, so all in all, it was a good day on the slopes.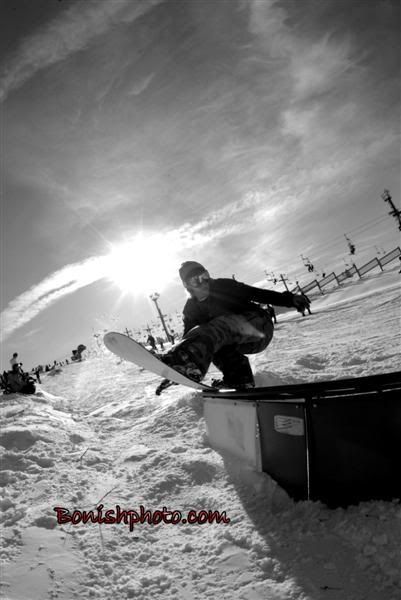 I thought I'd bring these out now, since most of us are probably sitting somewhere sweating our a**es off.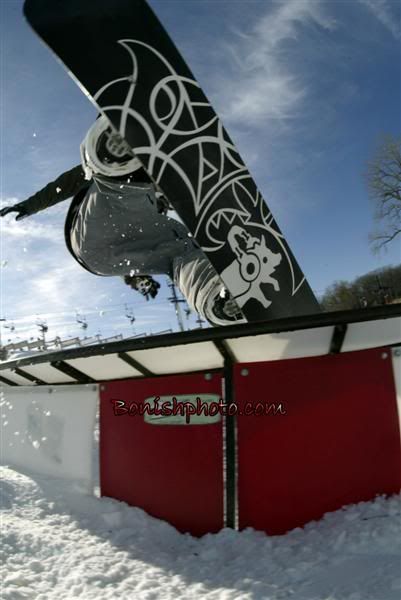 This was my first time to shoot some snowboarding shots during the daytime. I know I had the sun behind me and got some harsh lighting, but I'd love some feed back on way to improve?
Pat
http://www.everymilesamemory.com