I wasnt sure which spot to put this, it's Sports and Adventure, but the place is so scenic beauty, I almost felt it should go in that category.
We were lucky enough to get one day of calm water this late in the season while traveling through this area. Everyone we talked with told us not to go out because of the cold temperatures of Lake Superior this time of year, but we had a calm warm day, and decided to rent wet suits from a local outfitter.
This shoreline is lined with beautiful caves that are begging to be paddled through. The water is crystal clear and for this one day, quite calm with only 1-2 foot rollers coming in. It was calm enough that we could time them as to not be caught close to a wall when a set would come rolling in.
Once in the caves, the water was glassy calm, and quite deceiving. We plan on coming back here in the summer when Superior can be glassed over for multiple days in a row. We'll try and paddle out to some of the surrounding islands which are loaded with photo opportunities and wild animals. Bear, Wolves, and Eagles are some of the varous wildlife you're sure to see.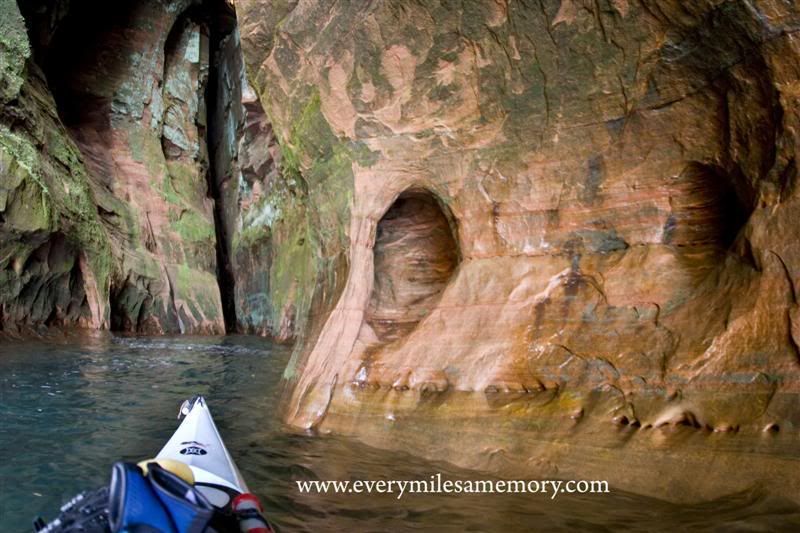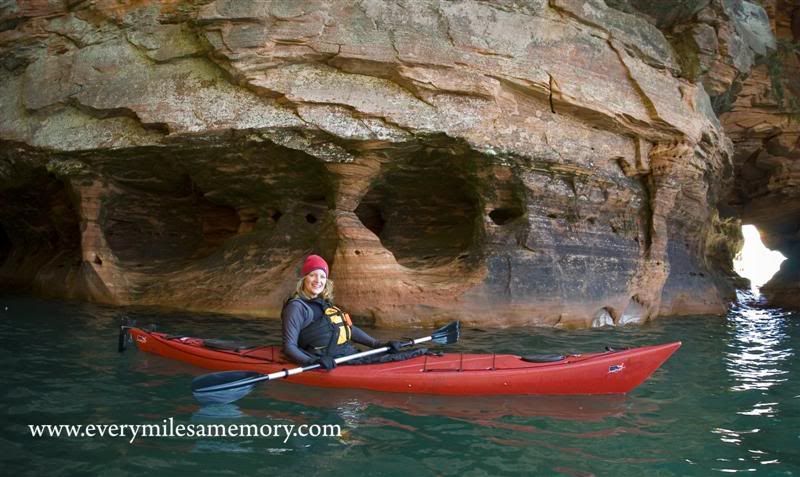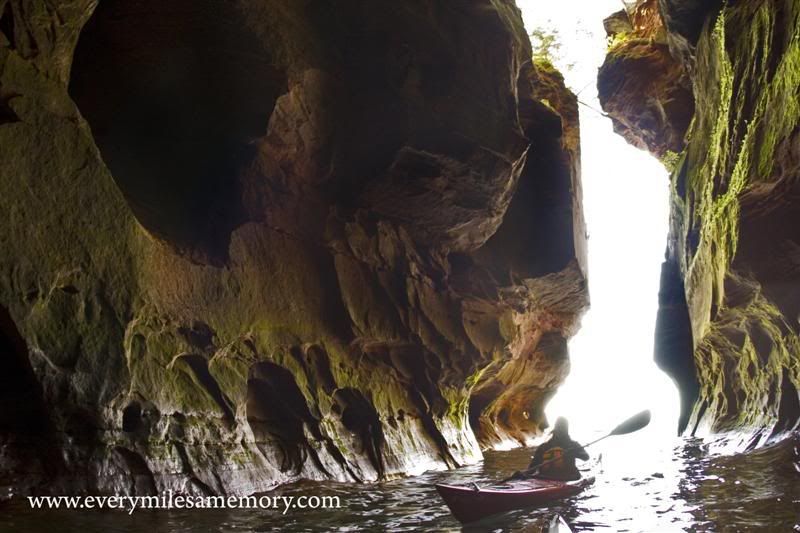 Try not to laugh, but I only wanted to bring the 30D with the Fisheye lens incase I tipped over. I was too worried to bring the 1D with the 28-200"L" and I dont have an underwater housing for either of these cameras yet. So you can understand in my disapointment when we had a huge bald eagle fly over us and land in a tree. He sat watching us trying to decide if we were a meal or just some stupid humans scarying away his dinner.
I put the arrow to show where he was sitting in the tree. Cindy called me a dork for even including this shot, but I love eagles and was happy to see one.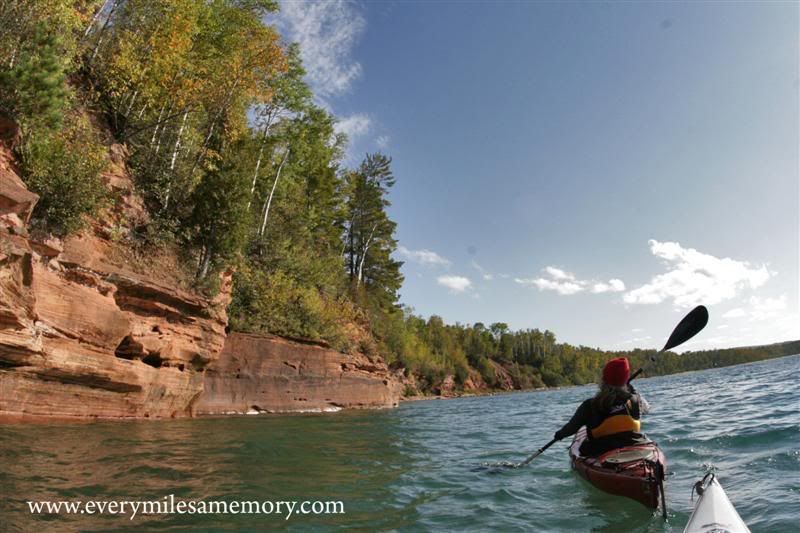 And one last one to show how clear and calm the water was while in one of the caves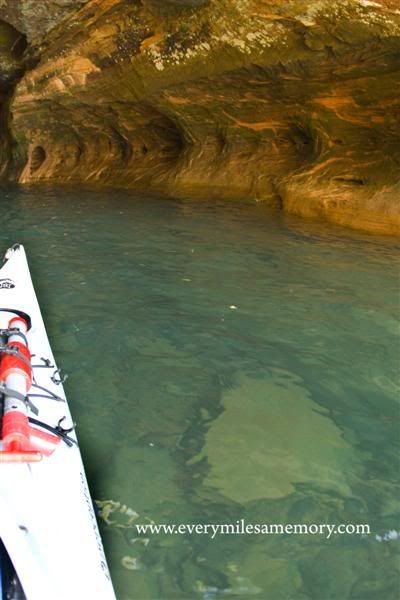 Enjoy, and hope you like them
Pat
www.everymilesamemory.com