Pelican 1650 Review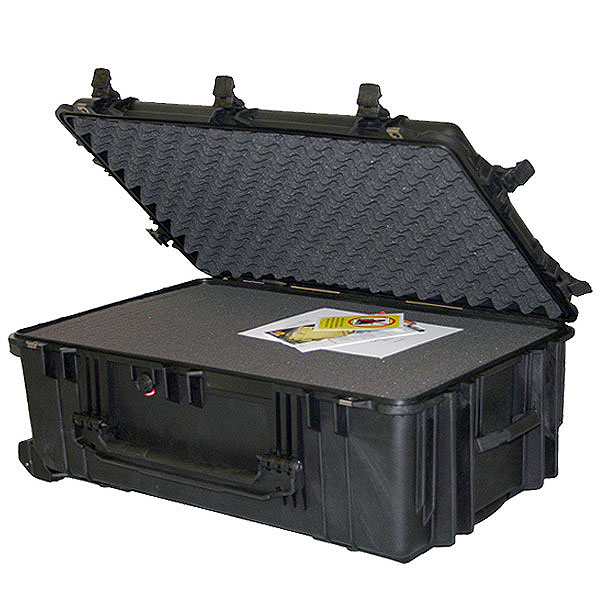 Traveling non-stop with all your camera gear in tow, it starts to take a serious beating. Not to mention the fact that the stuff gets scattered between multiple bags and when you need something in a hurry, it can get very frustrating when rummaging through multiple bags to find that specific lens or filter.
What I needed was one bag or box, that was big enough to hold everything we carry with us and keep it safe, dry, protected and all in one place.
After looking at numerous options, we decided to pick up one of the
Pelican 1650
dry boxes. I bought it used so it came with the foam padding, but that got taken out and stored in a closet in case I ever need to pick & pluck it to fit a few items and hold them securely.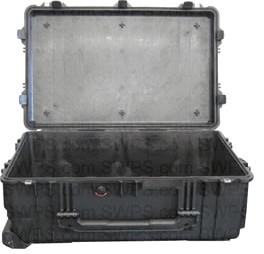 The pick & pluck foam would be good if you were carrying your gear in an airplane and allowing baggage handlers to throw it around or had it strapped to the deck of a white water rafting boat, but the foam takes up more space than I think it's worth.
Empty the case looks enormous. It's Interior Dimensions are 28.57" Long x 17.52" Wide x 10.65" Deep and I was worried that I might have went overboard with the size of the box.
Pelican makes so many different sizes that the hardest part of this whole process was finding which size to order.
By removing the
pick & pluck foam
and replacing it with a
padded divider insert
, it allows you to use 99% of the box. The padded divider is padded enough to protect the gear from banging around in the box, and the amount of Padded dividers that Velcro securely can leave one insane with the options you can configure the bag in.
I did keep the thin piece of foam that goes between the pick & pluck and the lid. This way it keeps the lenses from bouncing around and keeps the
lid organizer
from scratching any of the gear on the bottom section of the case.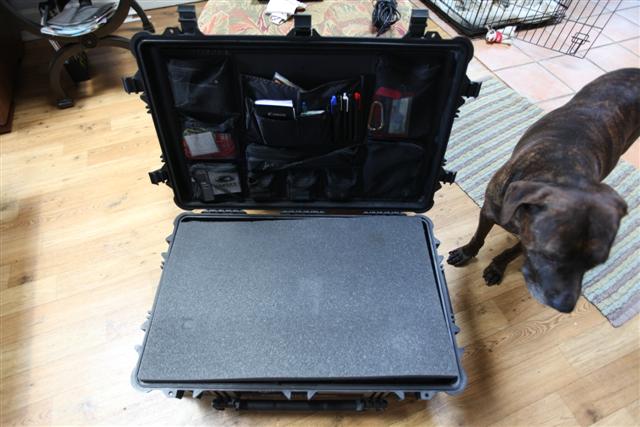 Foam Piece sitting over the bottom portion where the padded divider is. Notice the dog has to be in every shot...Worse than a kid I tell ya!
My main goal was to be able to keep
EVERYTHING
in one area and keep it clean of dog hair. Traveling with two dogs that like to shed tends to leave the camera gear with a fine layer of hair on everything.
Since the Pelican box is completely waterproof, I'm thinking it will do a good job of keeping out the dog hair and dust we encounter on our travels. The rubber seal around the lid is replaceable incase it was to get damaged and you have to physically push down on the lid to get it to close. It's not due to the amount of gear I have in it either, I checked before I even put anything in to make sure I was getting a good seal.
It has 7 latches that you need to press down on the lid to get them to click shut.
There is no "
Half shut
" or "
I'm not sure if that latch closed all the way
", these latches close with a resonating click that you know has clasped tight. As you close the latches around the box, you can feel the air lock into the box, so if you live in a humid climate like we do here in Florida, it would probably be a good idea to get some of the large
Desiccant (Silica Gel) Dehumidifier
packets to keep in the box.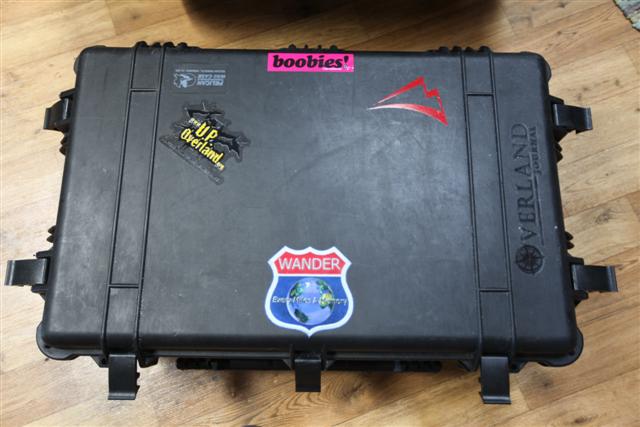 The 7 little black tabs are the latches which are all in the open position
Having a camera box this big gives me a spot to keep all the gear in one location and it gives me the option so everything can be taken with me at a moments notice.
On the past two photo shoots we did, I simply grabbed the entire box, wheeled it out to the truck, hoisted it into the back seat and had EVERYTHING with me. All I have to do once I'm at the location is decide which
ThinkTank Belt System
I want to stuff the gear into that I'm going to use for that particular shoot.
During the shoot, if I need something that I forgot to put in the modular belt system, then I simply run back to the truck rather than kick myself for leaving it at home.
The Pelican box is heavy when fully loaded! This box empty weighs in at 24lbs. With the amount of equipment I have stuffed into it the case tips the scales at a back breaking 73.8lbs!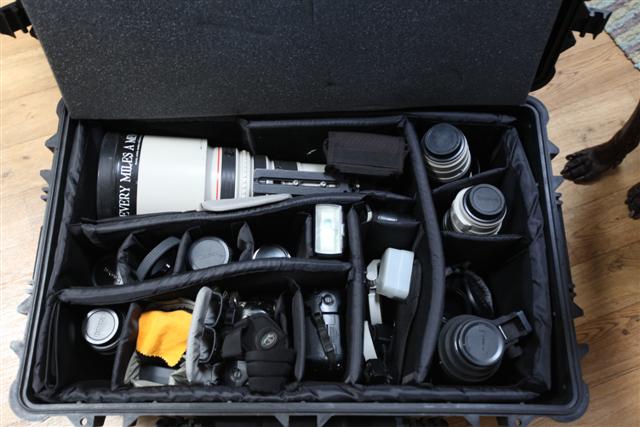 If you have back troubles, it might not be a good idea to load a box this full and plan on moving it too much. Maybe get multiple boxes to disperse the weight better. Granted it does have wheels and multiple handles that fold out on each side to help in lifting or moving it.