I know it's been awhile since we've been posting anything on the forums but we've been doing a ton of Event Photography while at home in Michigan. What this consists of is attending the events, shooting thousands of images, editing them for a gallery we will later upload to our website and do all of this within a day or two of the event.
Here is one of the events we attended which is actually a biker event that has a Figure 8 crash-up derby at night. This was great Redneck fun to watch and I'll be the first one to admit, both Cindy and I couldnt get enough of it. One race, a car t-boned another which caused a roll over. When the driver crawled out onto the car, the crowd erupted when they found out it was a girl driver who was majorly pissed off that the car wouldnt re-start due to it being flooded from sitting upside down.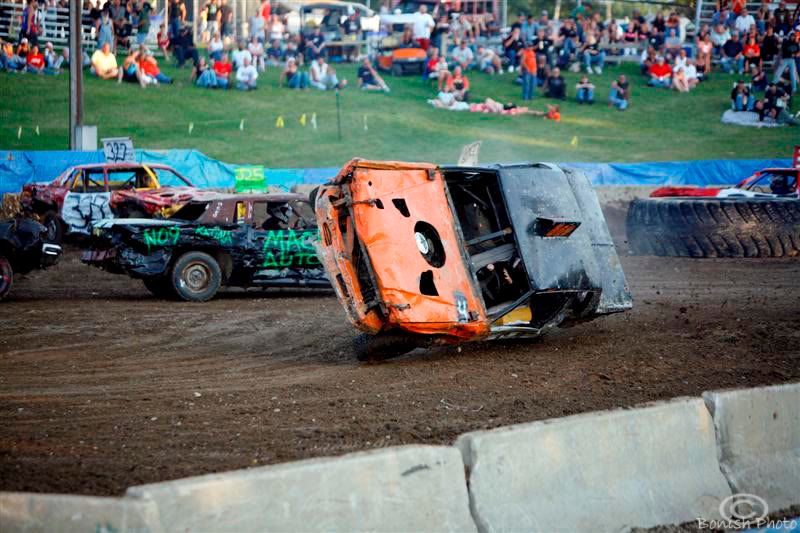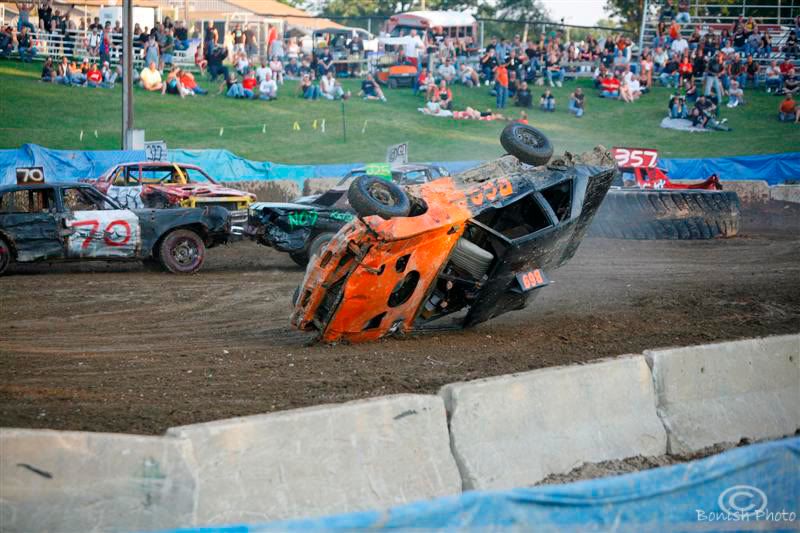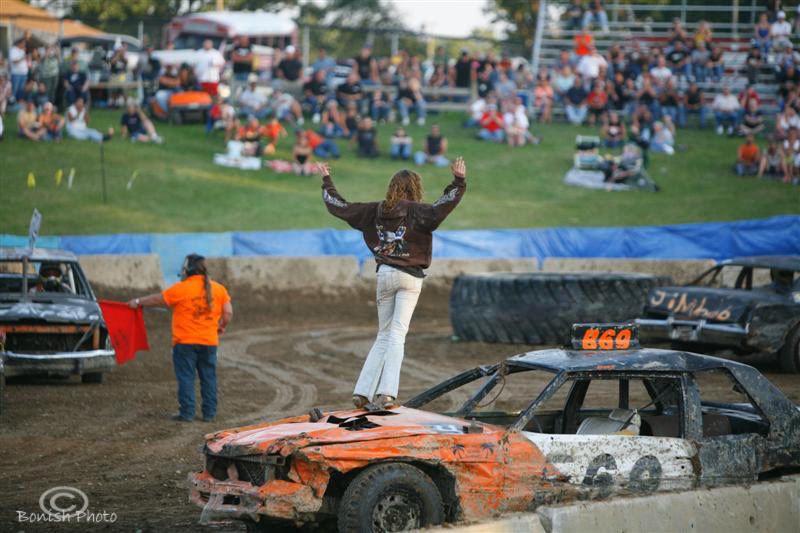 Some of the cars that raced the best were the front wheel drive cars. The rear wheels would barely be hanging on yet the front end would keep dragging the car around the track.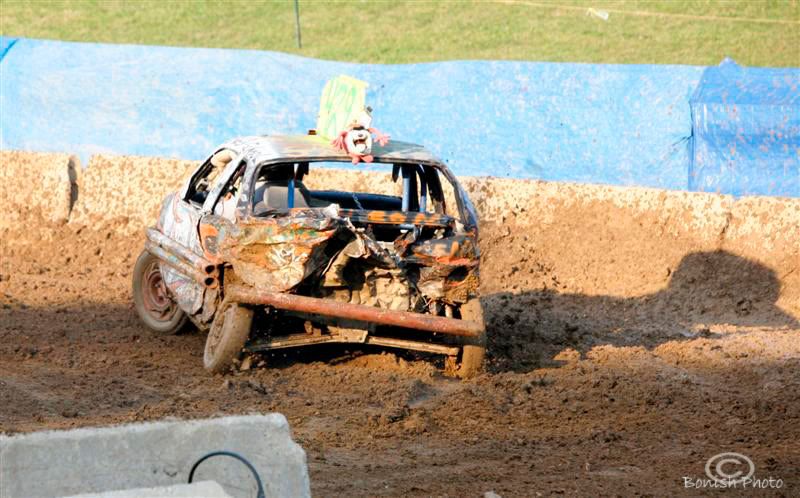 This is one of those events I've never understood, but it's usually a crowd favorite. The bring in this big choppers and smoke off the back tire till it almost pops. Who ever can burn off the tire the most wins the prize, which is usually a new tire?! This guy was the winner and risked a $60,000 chopper when he filled the entire fairgrounds with thick smoke from the huge rear tire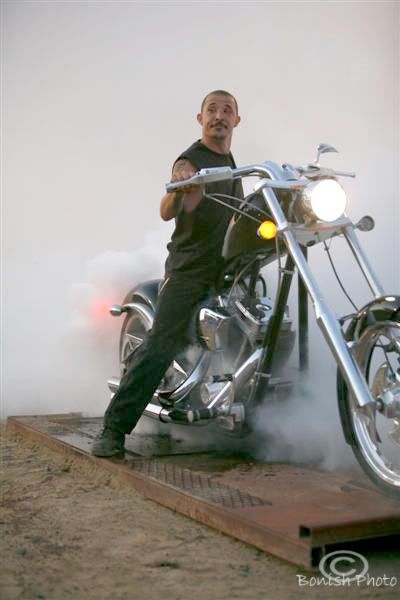 I'll post a few more events in different topics just to show that I havent forgotten everyone, just a different field that doesnt really fit this forum